Looking for a fun way to spend a weekend morning? Head to one of Anne Arundel County's best Farmers' Markets and to take home some produce, baked goods, hand-cut flowers, meats and cheeses and more! Buying fresh produce has so many benefits to our health, wellness, and to our local economy!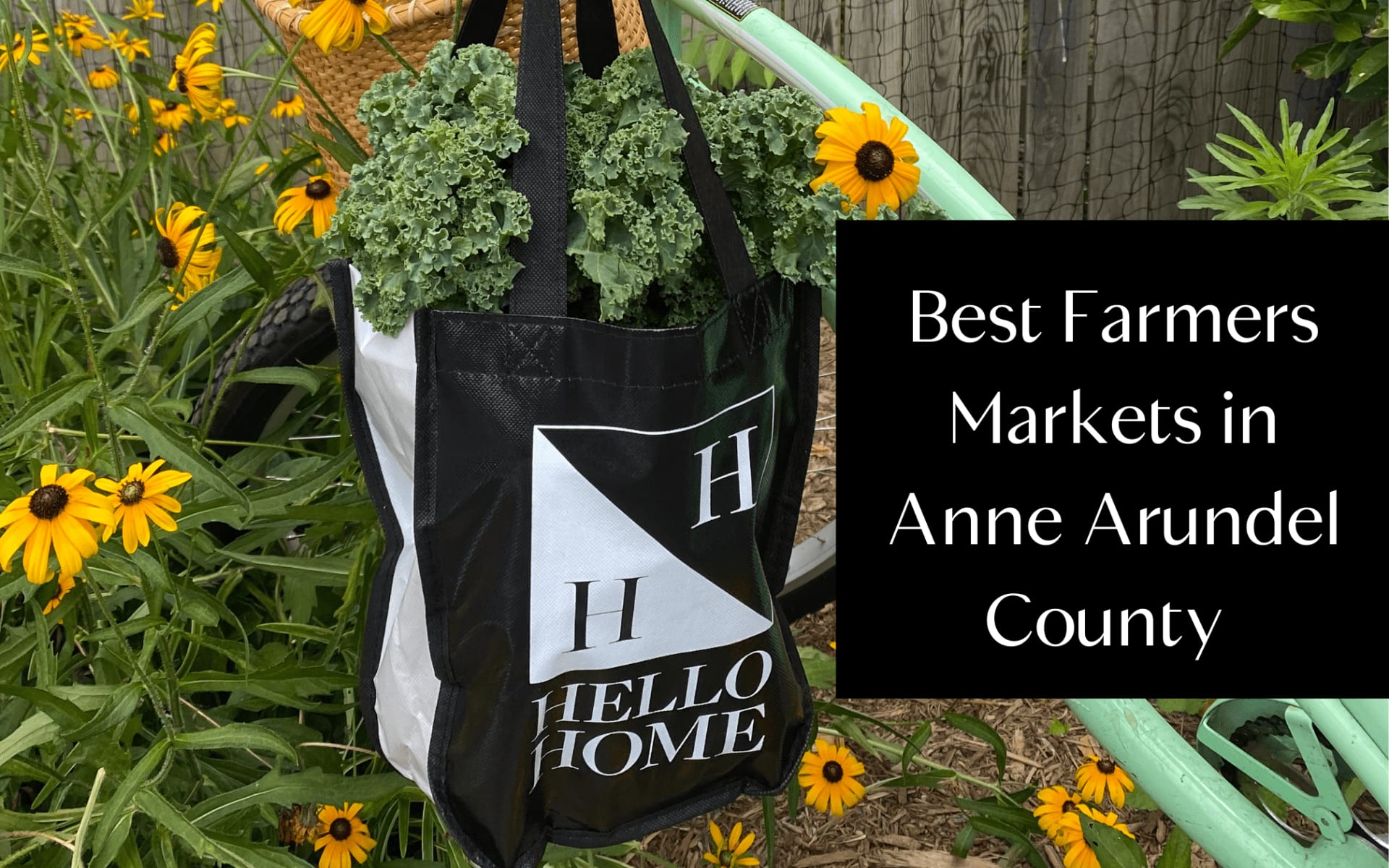 Consider when you buy local: you get fresher food than food shipped longer distances with longer shelf lives; you support Independent/Family Farms and our local economy; you protect the environment by cutting down the distance that our food travels; and you enhance the health of your family by choosing foods that retain nutrients and are less likely to cause foodborne illnesses.
Here's a list of more
agricultural businesses in Anne Arundel
County
from AAEDC.
Riva Road & Harry Truman Pkwy
Annapolis, MD
Wednesday 7am - 12pm (June - Sept)
Saturdays 7am - 12pm (April - Dec)
Sundays 10am - 1pm (Year Round)


St. Elizabeth Ann Seton Church
Seton Dr, Crofton, MD
Wednesdays 3 - 7pm (May - Oct)

Glen Burnie Farmers Market
Town Center Crain Hwy N
Glen Burnie, MD
Thursday 4 - 7pm (June - Sept)
Piney Orchard Community & Visitors Center
Stream Valley Drive, Odenton, MD
Wednesdays 2pm - 6pm (Jun - Oct)
Deale Library
Deale Churchton Road, Deale, MD
Thursdays 3:30pm - 6pm (June - Sept)

Severna Park Farmers Market
Ritchie Hwy & Jones Station Road
Severna Park, MD
Saturdays 8am - 12pm (April - Oct)

What's your favorite thing to pick up from the Farmers Market? Have you been to any of these?